In Part 1, offensive players were the primary focus. Baker Mayfield, Leonard Fournette, Joe Mixon, Amari Cooper, and JuJu Smith-Schuster are all fantastic examples of offensive players who will make a jump to the elite level in offensive 2019. The unique situations of these players make them perfect candidates to introduce themselves to the world, which explains why I chose them to "Make the Jump" in 2019. However, it would be a sin to mention offense without giving respect to defensive players, even though NFL offenses have risen to new levels in the last 20 years. Here is my list of "5 Players Who Will Make The Jump in 2019"- Part 2, with respect to defense:
Pittsburgh's atrocious defense may finally be restored to former supremacy. When Watt was drafted in 2017, the expectations were very mixed, as he had only started playing linebacker not too long before the draft. Watt's contribution to the Steelers over the past two seasons has been undeniably massive. He was the clear frontrunner for the 2017 Defensive Rookie of the Year until Saints corner Marshon Lattimore stole the award, and in that season, Watt was a large part of creating the gritty, scrappy demeanor that still resonates with Pittsburgh's defense today. To say he is the heart and soul of the Pittsburgh Steelers defense is an incredible understatement. He brings a fiery demeanor on the field, and his play reflects the aggressive mentality of Pittsburgh Steelers defenses in the past. In Watt's first two seasons, he has totaled 20 sacks and 7 forced fumbles, and in each season, he's unquestionably been the best player on Pittsburgh's defense. With his first Pro Bowl selection in 2018, Watt's future is only up from here. In April, the Steelers drafted Michigan middle linebacker Devin Bush in the top 10, and then proceeded to draft Michigan State corner Justin Layne in the 3rd round. In my "Top 10 Rookie Duos" article (https://thesportswave.net/2019/05/19/nfl-draft-recap-top-10-rookie-duos-for-2019/), I mentioned the impact of Layne and Bush on Watt's performance. The Steelers finally found their core on defense, which should only help Watt, because better corner play means more time to rush the passer. With Layne's presence, this team should be much better against the pass, and yes, I mean even better than last year, when they led the NFL in sacks. Watt's role in head coach Mike Tomlin's 3-4 defense is an outside linebacker, meaning he'll be in coverage at times. Just the fact that Watt is a good coverage linebacker makes him a blue-chip player for the next generation, because his versatility allows him to impact the game through the ground and the air. Watt may not have been the perfect pick, however Pittsburgh fans should be thanking the stars that they have him. Watt's one of the best 3-4 outside linebackers in all of football, and the 2019 season will only prove it. He has the potential to lead the NFL in sacks, only because of his greatness as a pass rusher. 17 sacks and 3 interceptions definitely seems like an All-Pro statline to me, and Watt will surely reach that because of the complimentary talent in his situation. If Pittsburgh's defense wants to go anywhere in the 2019 season, his leadership and versatility will be the light that shines in the tunnel, and if that defense finishes top 10, that sounds like the risk Pittsburgh took in 2017 proved its dividends.
The most versatile defensive lineman in all of football. Standing at a towering height of 6 feet 7 inches, Buckner is arguably top 3 at his own position, and he's in his 4th year. Easily the heart and soul of the San Francisco 49ers' future for the next decade, he should be one of the top candidates for First-Team All-Pro next year, along with Rams DT Aaron Donald and Eagles DT Fletcher Cox. Buckner's natural power was enough to get him drafted 7th overall in 2016, and he's been a nightmare in the middle, because once he gets low on offensive linemen, his power takes over and there is simply no lineman in the NFL that can block him, except for maybe Colts LG Quenton Nelson and Cowboys RG Zack Martin. With Buckner's first Pro Bowl season in 2018, he collected 12.0 sacks, third among defensive tackles, only behind the aforementioned Donald and the heavily underrated Chiefs DT Chris Jones. While sacks may not scream impact, Buckner's production with a talent-starved front-7 in 2018 was simply incredible. In fact, his impact was so great that it just left me wondering about his true potential if he could be surrounded by talent. Enter the 2019 San Francisco 49ers offseason. In my article titled "San Francisco Just Built A Masterpiece Under Everyone's Nose" (https://thesportswave.net/2019/04/25/san-francisco-just-built-a-masterpiece-under-the-nfls-nose/), I mentioned how much draft capital the 49ers invested in their front-7 during the early stages of their rebuild. Not all of their first-round picks played like first-round picks (it is the NFL), but if there is any sign of success for the 49ers defense that came from this investment, it's Buckner. While the 49ers' dismal record and terrible overall defense have overshadowed "DeFo" to this day, 2019 will be different. The 49ers drafted Ohio State defensive end Nick Bosa 2nd overall in the 2019 NFL Draft and traded for 2018 Pro Bowl pass rusher Dee Ford from the Chiefs. With these two additions at the edge rusher position, San Francisco can move former first-round picks Arik Armstead and Solomon Thomas to DT next to Buckner, where they can contribute on whatever downs best suit their skillsets. For example, Thomas would rush the passer on 3rd down, while Armstead could play the interior run on early downs as the 49ers' best run defender in 2018. Oh, and did I mention the signing of former Buccaneers mic linebacker Kwon Alexander, who will line up next to 2nd-year linebacker Fred Warner, who showed immense potential with 124 tackles in the 2018 season? The 49ers' front office has simply done everything to make the life of their superstar easier. He is the future of that defense, no questions asked. Even with Nick Bosa compiling 12 to 13 sacks a year, or with Solomon Thomas and Arik Armstead collecting a combined 20 tackles for loss, or Kwon Alexander potentially leading the NFL in tackles, this defense doesn't go anywhere without Buckner. He is the heart and soul of San Francisco football through and through. Just his versatility, raw power, and overall impact against the pass and the run make him a fan favorite and a franchise player that any team would be glad to have. The building blocks of this wall are finally being laid upon their foundation, and if this completed structure bears any fruit for the 49ers in 2019, it may just be a potential 2019-2020 NFL Defensive Player of the Year Award for one of the top 10 to 15 defensive players in all of football.
I'm really going to be honest here. This player is the main reason why I chose to write this entire article. Call me an avid Cowboys if you like, but players like Smith are some of the most interesting to predict, because they've already introduced themselves to the football world in their respective breakout seasons. They're incredibly good, but some players make the jump to All-Pro and others fizzle to mediocrity. However, the tale of Jaylon Smith begins far from the past few seasons. Imagine a college football linebacker talented far beyond all others. At Notre Dame, this linebacker's athleticism is off the charts (4.4 40 yard dash), and is the most feared tackler in the entire nation. 115 tackles, 9 tackles for loss, a Butkus Award, and a unanimous All-American selection were just a few of Smith's insane accomplishments before tragedy in the Fiesta Bowl against Ohio State. Near the end of a run play, Smith's knee bent awkwardly, and an ACL-LCL tear closed the chapter on one of the greatest seasons for a linebacker in college football history. This injury toppled Smith's draft stock and he was taken in the 2nd Round by the Dallas Cowboys, even he was projected to be the number 1 overall pick during the 2015-16 season. Three seasons later, Smith finally introduced himself to the football world, compiling over 120 tackles while earning Pro Football Focus's "Breakout Player of The Year Award" in the 2018-19 season. But believe me, this story is far from over. The Cowboys' extension of All-Pro defensive end DeMarcus Lawrence only shows a persistent commitment to keep all of the blue chip players (Leighton Vander Esch, Jaylon Smith, DeMarcus Lawrence) on their defense. Smith himself is due for an extension, only because the market for linebackers will only increase with the Jets' overpay of All-Pro linebacker C.J. Mosley. Smith's freakish athleticism and unbelievable pursuit makes him one of the best linebackers in all of football, period. When he gets extended, Smith will be well worth the investment Dallas risked in 2016. With Leighton Vander Esch and Byron Jones coming off All-Pro seasons, Dallas's defense should only continue to get better. The Cowboys have invested draft assets into defensive linemen, just to keep up their productive rotations. With a defensive line that will only improve in 2019, Smith's role becomes far easier, as his vision alone can make plays in the backfield and set a commanding tone that resonates with the Dallas defense for the 2019 season. Smith is by far the heart and soul of the Cowboys defense, as his emergence as well as that of Vander Esch makes the two the best and most feared linebacker core in all of football. Their abilities complement each other, and Smith's elite tackling ability may end up leading the league in 2019. He WILL make plays for this team, he WILL win games for this team, and most importantly, he WILL make his presence felt and transform this defense into one of the scariest defenses in the NFL. An elite run defender and tackler who can run from sideline to sideline like a cheetah, the most feared hitter in all of football (ask Eli Manning and Alvin Kamara for proof), and one of the most commanding on-the-field presence the NFL has seen in a while; To say this all sums up Jaylon Smith is a HUGE understatement, because he's not just one of these important aspects; he's all of them, and just his continuous climb to the untapped Hall-of-Fame potential will result in a UNANIMOUS First-Team All-Pro selection as well as an NFL Defensive Player of the Year trophy in 2020.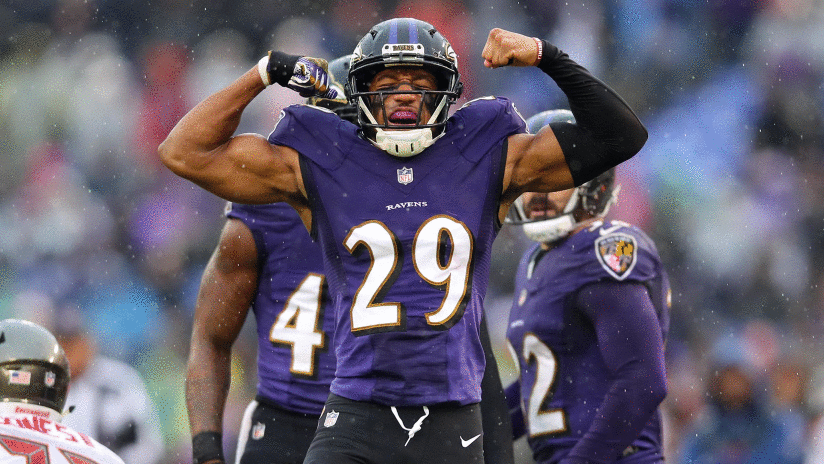 Humphrey is the most underrated defensive back in all of football. I don't think anything can trump that statement. Right now, he's the best defensive player in Baltimore through and through, and that's high praise for a 3rd-year corner who's been slept on for most of his career. Humphrey's also one of the few premier shutdown corners in the NFL, as he doesn't get as many interceptions or targets in general, and when passes do come his way, he swats passes away. Many commented on Humphrey's selection in 2017 as a reach. The reputation of Alabama corners in the NFL was very poor prior to Humphrey (see Dee Milliner for more information), and Humphrey's selection in the mid-first round really raised his expectations in his first season. If not for 2017 being the year of the shutdown corner (Marshon Lattimore, Jalen Ramsey, Tre'Davious White, Xavier Rhodes, Casey Hayward), Humphrey could've easily made the All-Rookie team. His performance his first two years has been simply unbelievable for any young corner, and labeling him as the best corner in the AFC North isn't a bad statement as all (sorry, Browns fans). Humphrey's situation is so ideal for an All-Pro season in 2019, even with the departure of All-Pro linebacker C.J. Mosley to the Jets and pass rusher Za'Darius Smith. The Ravens' young players can easily step up, with the linebacker and defensive line depth accumulated over past seasons. Oh, and I forgot to mention the departure of veteran safety Eric Weddle, who got replaced by free-agent acquisition of former Seahawks safety Earl Thomas. Thomas, despite several season-ending injuries over the last 3 years, is still one of the best center-fielding free safeties in all of football. He's been the most important piece on one of the greatest defenses of all time, and is one of the best leaders in football to this day. Considering what most football fans saw in 2018 with how All-Pro free safety Eddie Jackson's presence (who plays the same style as Thomas) paved way for Chicago's corners to have breakout seasons, expecting the same from Humphrey shouldn't be a stretch at all. In fact, out of this entire two-part series, this would be the one prediction most likely to be correct. As long as he stays healthy in 2019, and the Ravens' coaching staff actually starts him against the opponent's number 1 receiver, Baltimore's defense shouldn't take any false steps from their elite status in 2018. Yes, they lost a pass rusher and a mike linebacker. However, with the way the Ravens' staff coaches their front-7 as well as the depth that Baltimore has accumulated at those positions over the last 2-3 years, it would be no surprise if the addition of Thomas would carry the Ravens' defense to the level of league-best. This is the Legion of Boom all over again, and reminds me of the vaunted 2018 Bears secondary with better corner play. As we know, better corner play makes the life of any pass-rusher easier, and vice versa. Humphrey will be an All-Pro, because landing Thomas was a dream scenario for this Ravens team, and some recognition for the 3rd-year corner from Alabama is FAR overdue. His skillset as one of the best true shutdown corners in all of football will create opportunities for the Ravens' offense to score more points, win more games, and maybe, just maybe, have a shot at winning their own division.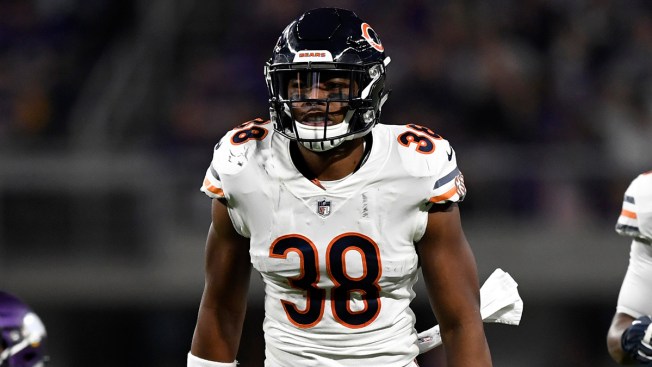 Another Packers player. What a surprise. It's insane how much your defense can improve when your general manager isn't Ted Thompson and your head coach isn't Mike McCarthy. This Green Bay defense should be feared in 2019, with all of the additions made in the offseason and the draft. Amos's elite play at the beginning of his young career has been long overshadowed by the emergence of All-Pro free safety Eddie Jackson, who rightfully deserves all the recognition he gets. Labeling Amos as one of the best strong safeties in all of football isn't a very bold statement at all. Even though he didn't perform at an All-Pro level like Jackson did in 2018, not appreciating his importance to the Bears' defense would be criminal. Amos brings a winning culture, leadership, and toughness to a Packers' defense that has been lacking an identity for years. With young All-Pro potential in Green Bay such as Rashan Gary, Darnell Savage Jr, and Jaire Alexander, Amos's role as the Packers' starting free safety will be crucial in helping those young players continue their journey to NFL stardom. More importantly, Amos and Alexander would bring an identity full of swagger to this Packers defense, and that may be crucial to the development of a winning culture in Green Bay. The MVP-play of Packers Hall-of-Fame quarterback Aaron Rodgers has been weighed down by an immense lack of weapons and defense, especially in 2018. If Rodgers wants to lead this Packers team to a championship level in 2019, his job must be easier. The defense CANNOT, and I repeat CANNOT, allow opposing quarterbacks to tear apart its secondary, which has unfortunately happened in past seasons. Amos brings Pro Bowl-level talent to Green Bay at arguably the most important position on any defense, and considering how much defensive coordinator Mike Pettine loves to dial up blitzes and disguises, the safety play in Green Bay must be PERFECT, or they will get burned. Call me crazy after the Bears just went 12-4 and first-year head coach Matt Nagy won Coach of the Year, but I really think Green Bay has a legitimate shot to win arguably the best division in the NFC, period. Amos is the crown jewel of this Packers defense through and through. Despite what many Packers fans may claim about the development of 2nd-year corner Jaire Alexander (who I also think will make the All-Pro team), Amos is the MVP of this defense. Alexander's corner play as a rookie was marred as a result of poor safety play in the Packers' secondary last year, and elite safeties mean much more to the success rate of a defense than elite corners do. I expect no less than a Pro Bowl appearance and a First-Team All-Pro award from Amos in Green Bay, and if the Packers finally develop an identity on a decade-long dormant defense, this team may be one of the SCARIEST teams in all of football.