This NFL kickoff saw a couple familiar faces start their season off in new skins. Free agents like Tom Brady and Byron Jones made new homes in Florida, meanwhile other big names were traded. Some players made a solid debut while others seemed to struggle under new leadership. Below are the impressions the bigger names on new teams made through week one.
Tom Brady v Cam Newton Debut
Week 1 Stats: Brady, 23/36 239 yards and 9 rush yard, 3 total TDs and 2 Ints in loss. Newton, 15/19 155 yards and 75 rush yards, 2 total TDs in win.
Both former MVPs Tom Brady and Cam Newton looked to prove their doubters wrong in week one. Brady had a tougher season last year while Cam seemed to struggle mightily in Carolina in 2019. So far, the Patriots seemed to have won the move away from Tom, winning in Cam's debut. Brady had a tougher time settling into his new team and struggled to read defenses by getting picked off twice. Brady can definitely turn it around with all the talent he has, though. A good start for Newton too.
Deandre Hopkins and David Johnson Trade Winner
Week 1 stats: Hopkins- 14 catches for 151 yards (10.8 avg) in a win. Johnson- 11 carries for 77 yards and a TD (first touchdown of the new NFL season) in a loss.
The obvious winner of this trade are the Cardinals. An All-Pro receiver in his prime at the expense of a regressing running back and a second rounder (4th round pick swap) is a STEAL. David Johnson was having the worst couple seasons of his career in his last years in Arizona and is keen on improving in Houston. The Texans also had a nice showing by Will Fuller (8 receptions for 112 yards) but will greatly miss their X in Hopkins. Arizona filled the run game nicely with Murray and Kenyan Drake and look to have a nice season with DHop. Both players made good first imprssions.
Diggs on the Bills
Week 1 stats: 8 receptions for 86 yards 10.8 average in a win.
Stefon Diggs finally got traded this offseason and it cost Buffalo a first, fifth, sixth, and fourth (2021) round draft pick. The Bills received Diggs to pair him with their two other young offensive passing threats in John Brown and Dawson Knox. The Vikings did well to replace the loss of Diggs by drafting LSU star Justin Jefferson, yet somehow the Bills still seem the winners of the trade. Not only does Diggs get to enjoy being WR1 in Buffalo, the offensive scheme seems to work well with Stefon. A solid 86 yard game is a nice start for Diggs' journey in the AFC.
Gurley in Atlanta v His Replacement(s) in LA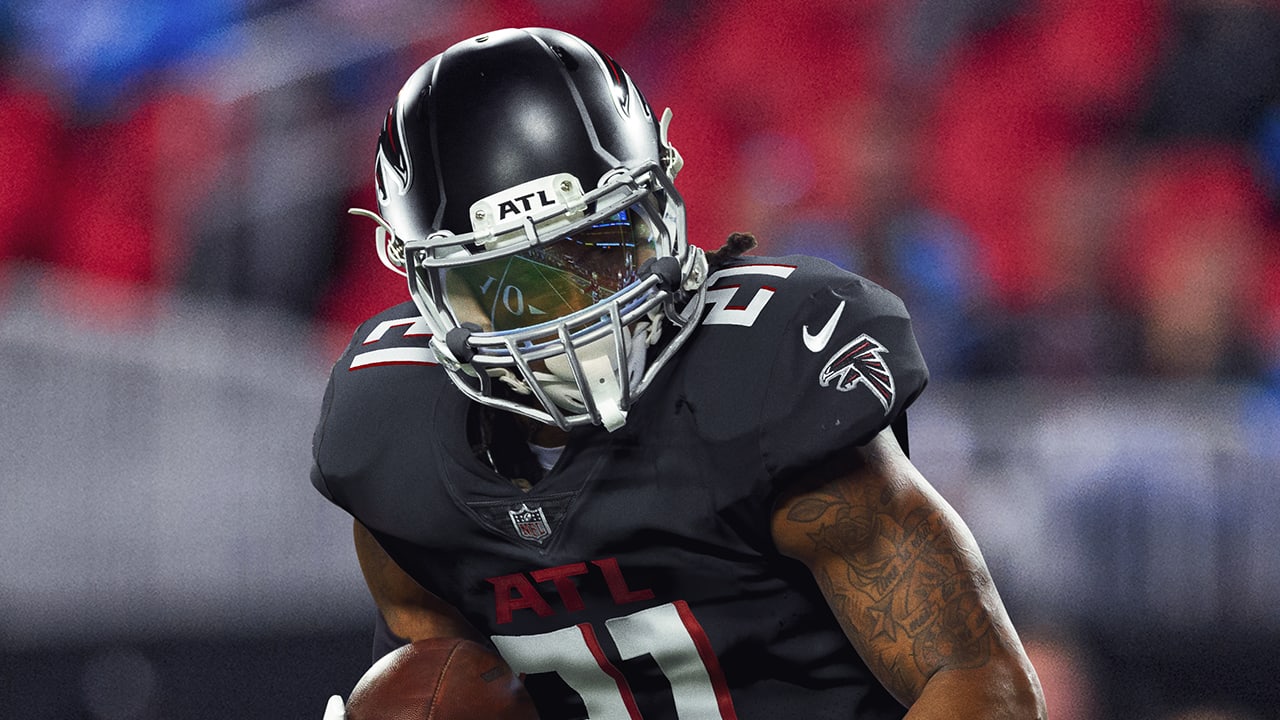 Week 1 stats: Atl, Gurley- 14 rushes for 56 yards 1 TD and 2 catches for 1 yard in loss. LA, Brown- 18 rushes for 79 yards and 2 TDs and 3 catches for 31 yards. Akers- 14 rushes for 39 yards and 1 catch for 4 yards in win.
The Rams made a ton of moves this offseason and lost a lot of players. They cut their former 10th overall pick star running back in a move that shocked many. Gurley was constantly nursing arthritis is his right knee and this led to his eventual drop from LA. The Falcons then signed Gurley for a three-year, 48 million dollar contract. The Falcons seemed interested in improving their 30th ranked run game in 2019 and so far it looks good. Although the run-by-committee favored LA in their win against Dallas, Atlanta can really utilize Gurley and help spread the offense a bit. Many will say LA did themselves a favor by cutting Gurley, but Atl Gurley had a nice game in his debut back in Georgia.
Colts and the Debut of Rivers, Buckner, and Rhodes
Week 1 stats: Rivers- 36/46 for 363 yards a TD and 2 Ints. Buckner- 6 tackles (1.5 for loss and 1 missed tackle). Xavier Rhodes- 2 tackles and allowed 3/3 completions, all in a loss.
Indiana had a very shaky start to their season. Veteran free agent Philip Rivers and recently cut Xavier Rhodes each joined the Colts on one year deals ($25 million and $3 million respectfully). The Colts also traded their first round pick (13th) for contract-year lineman DeForest Buckner. In the end, each player played a weak game of football. Rivers had a lot of passing yards but he also had two horrible reads that led to turnovers. Defensively, the new Rhodes and Buckner did not play well and could not stop the Jacksonville offense. After a it all, the Jags won the game and stay atop the AFC South and the Colts' new guys just did not look good at all.
Byron Jones in Miami Debut
Week 1 stats: 3 tackles (1 solo) and allowed 3 catches on 4 targets for 21 yards in debut loss.
The biggest free agent corner decided to leave Dallas and head to the sunshine state to play for the Dolphins. He inked a five-year deal worth up to $82.5 million dollars and reset the cornerback market along the way. Dallas definitely missed their former CB1 as they fell to LA and lacked a true corner. Byron Jones left an okay impression in his first game, where he allowed a 75% catch rate albeit for only 21 yards. He is a nice piece to pair with Xavien Howard but the weaker Dolphins side still lost and couldn't do anything against the Patriots, losing the battle on both sides of the ball. A shaky start for long 5 year tenure.