Every team has goals that they hope to accomplish in the upcoming season, but these goals are of the utmost importance in a division such as the AFC North. Failing to complete those ambitions could land you at the bottom of the division. Playing in a division this competitive does have its benefits, but staying at the top is nearly impossible. All four of these teams (Ravens, Browns, Steelers, Bengals) have lots to work on this season. Each has a decent chance to make the playoffs or improve from last year if the correct adjustments are made.
Browns:
Odell comes back and returns to elite play.
Since leaving the Giants, Odell Beckham Jr. has struggled to be consistent and has also rarely been 100% healthy. Not only will the Browns need Beckham Jr to stay healthy, but they also need him to produce again as well. We've seen him play at an elite level before, and if he can return to anywhere near that level of production the Browns offense will be lethal.
New defensive draft picks hit and play well
During the draft, the Browns addressed multiple concerning holes in their defense. New additions Greg Newsome II and Jeremiah Owusu-Koramoah will look to make a big impact next year. Several other later-round picks will be contributors as well, such as Tommy Togiai, Tony Fields II, and Richard LeCounte III. If these players reach their potential the Browns will be in an exceptional position to succeed for years to come.
Ravens:
Surrounding players support Lamar Jackson
Last year the Ravens were bounced from the playoffs again, disappointing their fans for the second year in a row. As of now, JK Dobbins' future is looking bright as a counterpart to Jackson in the Ravens' run game, which was exactly what the Ravens were hoping for. Although Dobbins and the rest of the running back core for the Ravens will be pivotal for future success past the regular season, their receivers will need to step it up as well. They had trouble gaining consistent yardage passing and they struggled to have many positive passing plays aside from the occasional deep shot. Rashod Bateman may be the answer as he is a threat in both the short and medium passing game and can still be elite farther downfield. If these key players can help support Lamar, the Ravens could see themselves surviving far longer in the playoffs.
Show up in the playoffs
As already stated, the Ravens haven't been able to succeed in the playoffs. In recent years, they haven't played like their usual selves in important moments, costing them the game. They have to find a way to win games past the regular season as they have a team that seemingly possesses championship potential as long as they maintain their regular-season success. This will require players and coaches to step up in a way that they have failed to do recently. If the team does answer the bell in the playoffs, the Ravens have a good chance to make a deep run.
Steelers:
JuJu Smith-Schuster steps back up or Big Ben returns to elite form
Juju Smith-Schuster went from being one of the most loved players in football last year to becoming one of the most hated. Some of this may be because of his Tik Tok videos and disrespectful logo dances, but he also played far worse last year than he did in years prior. Before last season, many believed Smith-Schuster would rise to the top of the league after taking the reigns from Antonio Brown, but this now sounds like a distant memory. Smith-Schuster missed 4 games in 2019 and in 2020 he only had 831 yards. This was surprising considering he had 1,400 yards while also sharing targets with Antonio Brown, who also had over 1,000 yards. If JuJu can live up to his former expectations this year, the Steelers may be able to find success in a stacked division.
New players fill roles well
The Steelers lost lots of key veteran players across the board. Multiple notable offensive players will not be returning to the team and their replacements will have to adjust to their offense quickly to allow the Steelers to succeed.
Bengals: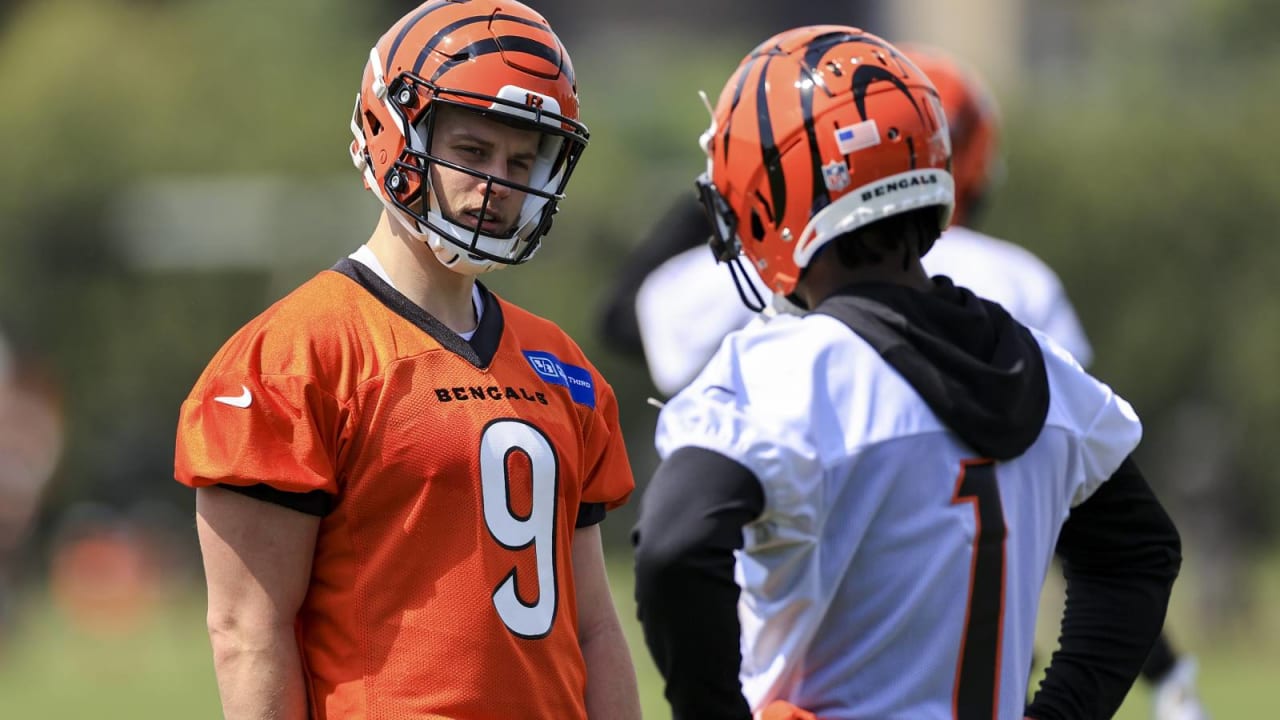 Burrow and Chase lead a deadly passing attack and the offensive line improves
Choosing Ja'marr Chase over Penei Sewell was a very controversial decision by the Bengals. Joe Burrow was constantly under pressure last season and passing on a generational talent like Sewell may come back to bite them. If the offensive line doesn't step it up and protect Burrow this year, their offense will have a very low ceiling. However, if they do protect Burrow, then the Bengals' offense will thrive. Burrow has plenty of weapons that will set the team up for greatness, as long as he isn't getting sacked constantly.
Pass rush improves
Trey Henderson was a breakout star for the Saints last year at the defensive end position. He totaled 13.5 sacks and was getting to the quarterback almost every play. Cincinnati ranked dead last in the league in sacks last year with 17. Trey Hendrickson was signed to give the Bengals pass rush some life, and if he manages to do that they will be in very good shape.