Some contracts in the NFL were just not worth it. Whether it had to do with age or true play-making ability, these signings just did not pan out. Let's dive right into this.
HM – Jerick McKinnon – San Francisco 49ers – Runningback
Jerrick McKinnon was due to be the 49ers lead back in 2018, signing him to a 4-year deal worth $30 million, but he hasn't played a regular season game since the 2017 season. Suffering significant injuries before the 2018 and 2019 seasons, the 49ers have had better luck with running backs Tevin Coleman, Matt Brieda, and Raheem Mostert, leaving McKinnon the odd
man out.
In total, the 49ers ran for 2,305 yards total in 2019, second most in the league. to go along with 23 TD's, the most in the league. With the chemistry they have at that position, McKinnon will likely be on his way out of San Fran in the near future.
5 – ALEX SMITH – WASHINGTON REDSKINS – QUARTERBACK
Yes, Alex Smith did suffer a significant injury. The mind-blowing factor is that Washington signed him to a new deal, making him the 13th highest-paid player in the NFL. Smith did not deserve a 4-year deal worth $94 million no matter how one looks at it. He may have had the best season of his career prior in 2017, but the QB was 33 years old and was no where near the talk of being a top-tier QB.
Smith then suffered the notorious injury against the Texans in 2018, which could dub the contract as useless, considering the Redskins had no faith that he would return, trading for Case Keenum, and then drafting Dwayne Haskins. Replacing him was an understandable move, but in no way was Alex Smith worth $94 million.
4 – jared goff – los angeles rams – quarterback
Jared Goff was a clear candidate for a contract extension. His leadership when it came to elevating the Rams offense in 2017 and 2018 was a good reason as to why he got the deal. The one mind-boggling factor
in the extension though? Why would LA pick up his 5th-year option and then sign him to a 4-year, $134 million contract with $110 million guaranteed a few months later, even during the offseason?
Throughout his career, he has been questionable when it came to his passing. This 2019 season was rough for the $110 million dollar quarterback, totaling 22 touchdowns and 16 interceptions, a career high in a season. Hopefully he can rebound, but if this trouble continues, the Rams would be in serious trouble, especially accounting for cap space with the players that need to get paid in the near future.
3 – nate solder – new york giants – left tackle
Nate Solder was signed to be the lead blindside blocker for the Giants. After the Giants dealt with the literal hurricane known as Ereck Flowers in 2018, Big Blue had to go for a new option at LT, and sought out the former New England Patriot in Nate Solder.
He was signed to a 4-year, $62 million dollar contract with $35 million guaranteed. His play has not lived up to his
contract, however. After a rough 2018 season, the 2019 season did not look any brighter, allowing 11 sacks in the season, 2nd most from his position.
For someone with that kind of deal, this is not a good look. The
Giants will have to continue with him, as they offered him a big deal to protect the blind side of young QB Daniel Jones. Hopefully he shows some contract-worthy blocking in the 2020 season.
2 – Trumaine Johnson – New York Jets – Cornerback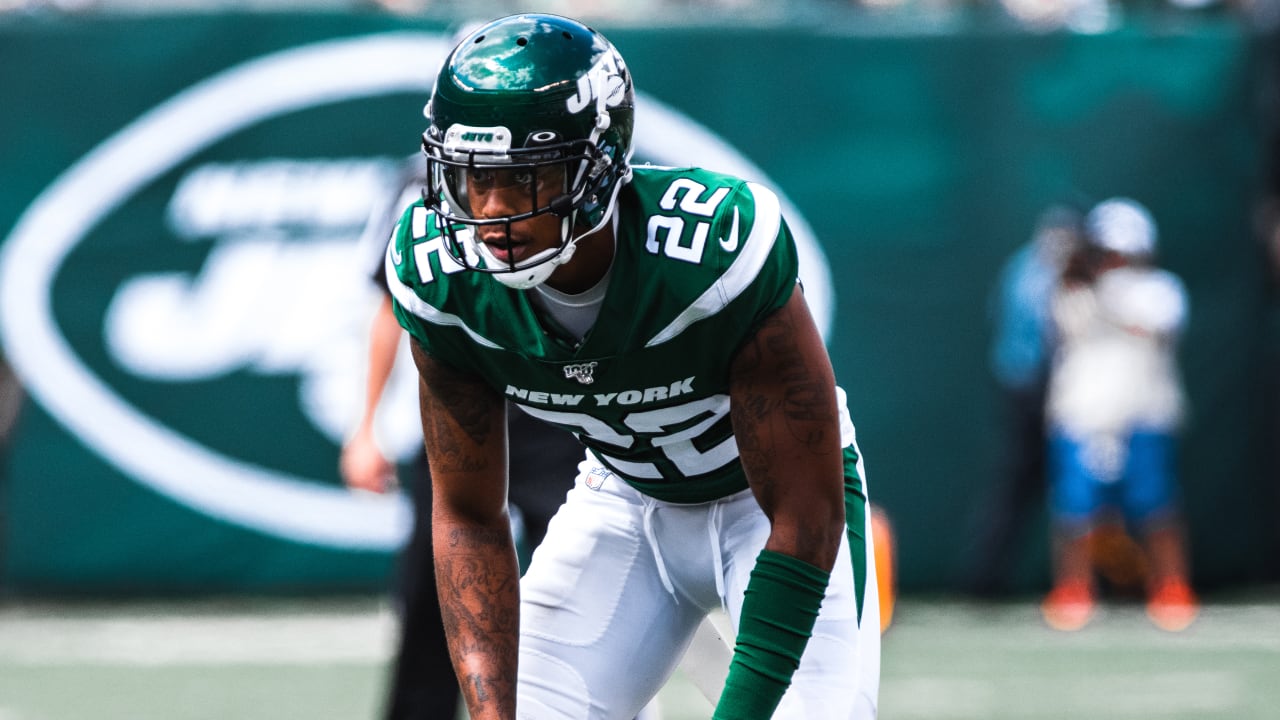 Was Trumaine Johnson really worth all this money? No, he wasn't. He was solid with the Rams, and that is the best that can be said about him. He is the 3rd highest paid corner in the game, and even in his tenure
with the Rams, he was not up there with guys like Richard Sherman, Casey Hayward, Stephon Gilmore, and Chris Harris, who Johnson is getting paid more than. This was by far one of the worst free agent signings the Jets have ever made, which was a reason to why former Jets GM Mike Maccagnan was likely fired in 2019.
On paper, it can be debated that Trumaine Johnson used to be a top corner, due to his play making ability. In his 6 years with the Rams, Johnson has had 18 INT's, with 7 picks total in 2015, one being returned for a TD. He had 5 in his 2 years with the Jets.
However, Johnson's hands are all that can be said about him, as he was terrible in man coverage with the Jets and was out performed by newcoming nickelback Brian Poole and journeyman Darryl Roberts. Johnson only played 6 games in 2019 before being placed on IR. He
is now 30, and has been visibly on the decline. The Jets will likely release him in a year, or maybe even sooner.
1 – Nick Foles – Jacksonville Jaguars – Quarterback
This contract screamed trouble. For one, Foles is a backup QB. Throughout his career, he only had long-term success in Philadelphia and his brief stints with the St. Louis Rams and Kansas City Chiefs were not exactly eye-opening, putting up 10 TD's and 10 INT's in total. The thing with Foles is that the Eagles were a different team than the Jaguars. They had a better offensive line and receiving core than Jacksonville altogether.
Paying the 30 year old quarterback a 4-year, 88 million dollar deal only screamed trouble. To top it off, he only played in 4 games total. Foles had 3 total TDs, with one being in garbage time, while fumbling twice and throwing 2 interceptions.
All 4 games he played ended in losses, and he was outplayed by rookie QB Gardner Minshew. This was Tom Coughlin's worst signing, and wasting all this cap space eventually cost him his job. The Jaguars would need to keep Foles until they are able to release him. That would put Jacksonville in cap purgatory, in which they would have to pay off the 50 million.