The Baltimore Ravens came into the draft with the 28th overall pick in the 2020 NFL Draft, and boy, were they ecstatic with their selection. Overall, they were able to add more depth to their championship-caliber roster to try to put together another 14-win season. According to my draft grades, I gave the Ravens the best grade: an A. The Ravens drafted with balance, taking an equal amount of offensive and defensive players. They were able to make early and late steals in the draft despite picking late in each round.
Round 1, Pick 28: Patrick Queen, LB, LSU
Grade: A
This pick was both a steal and a smart move for the Ravens. Baltimore definitely didn't expect for Queen to fall to them, and when he did, they took the opportunity. Queen has the potential to make an immediate impact on the field this year because of his pure talent. He is what many experts consider a three-down linebacker.
On top of his raw athleticism, the young Raven has loads of speed to work with. He is a fast linebacker who ran a 4.50 40-yard dash at the combine, so it's clear he is a talented player. Back at LSU, Queen totaled 77 tackles and 2.5 sacks in his 14 starts. He also recorded 9.5 tackles for loss. The Ravens are looking for another Ray Lewis type linebacker, and Queen is just the guy.
Round 2, Pick 55: J.K. Dobbins, RB, Ohio State
Grade: B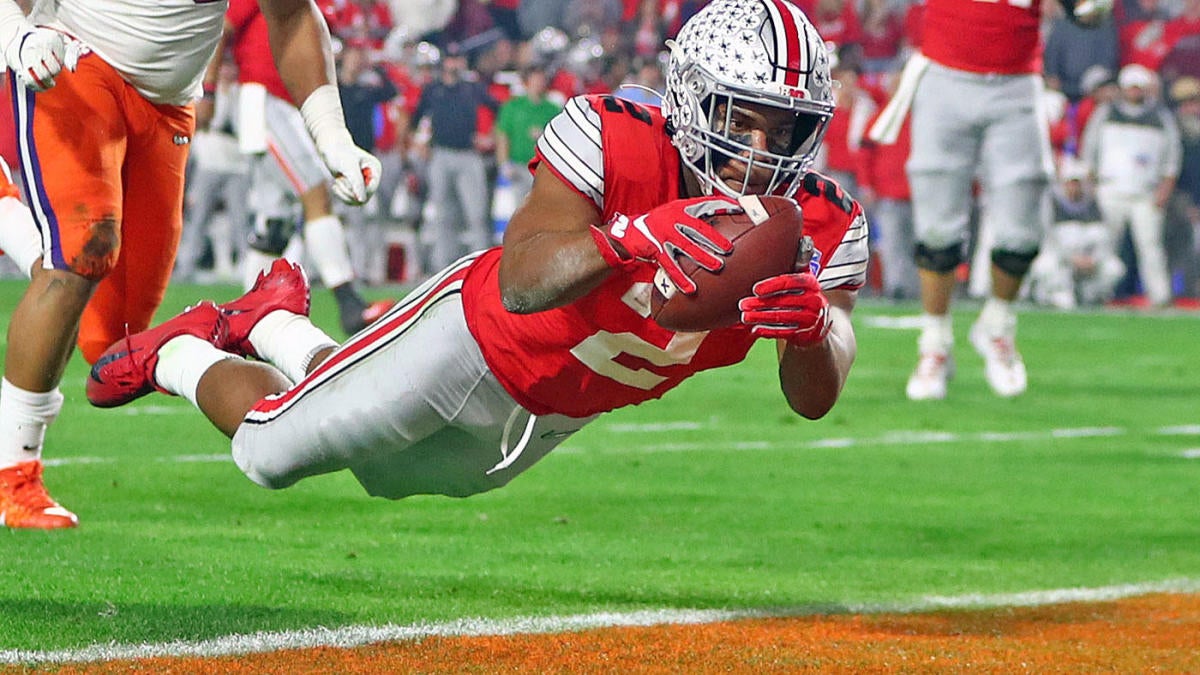 From my perspective, I wasn't a huge fan of the Ravens taking a running back here. Baltimore already has Mark Ingram and talented backups like Gus Edwards in the backfield, so another running back didn't make that much sense. Dobbins is a solid back, so the opportunity for DeCosta to take him was also something he couldn't pass up. One thing to remember is that Ingram is entering the final year of his contract.
On top of that, he is 31 years old, turning 32 in December. If the Ravens plan on moving on from Ingram next year, they won't have to worry about filling an empty roster spot. Dobbins broke Ohio State's single-season rushing yard record by totaling 2,003 yards in his final season. He has the opportunity to play a few downs per game, but with Ingram still the number one back, Dobbins play is likely to be limited.
Round 3, Pick 71: Justin Madubuike, DT, Texas A&M
Grade: B+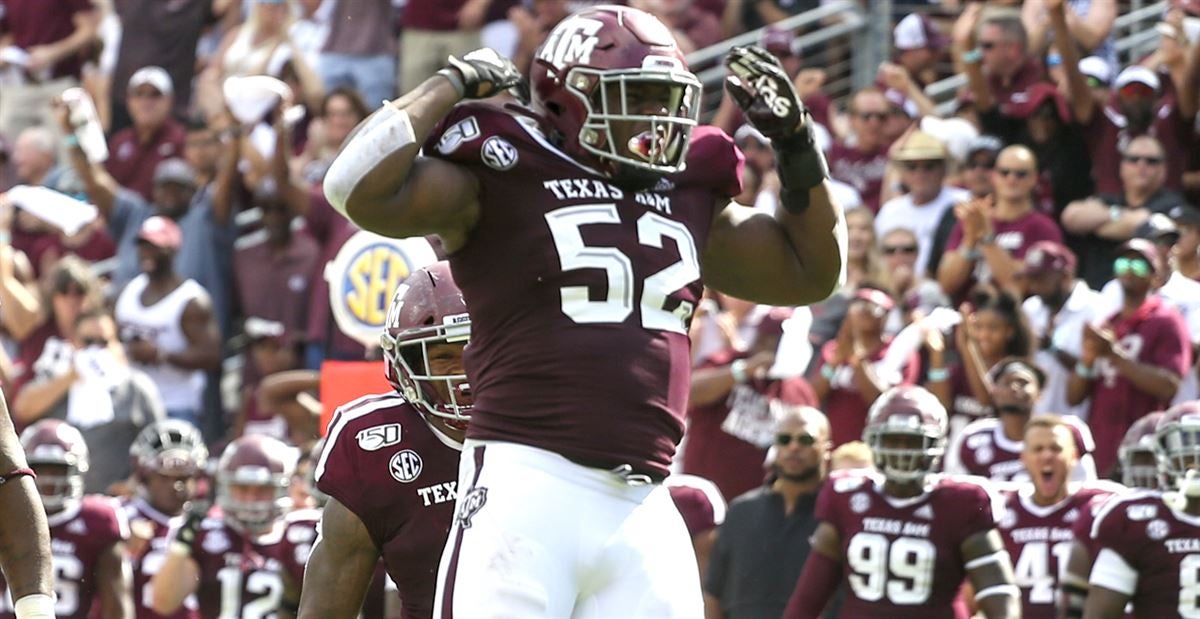 Madubuike is another player to add depth to Don Martindale's defense. In college, he did a solid job of getting to the quarterback, totaling 5.5 sacks in his sophomore and junior years. Along with those sacks, he recorded four forced fumbles. What's good about taking Madubuike is that he is young and fresh. He will be playing alongside Calais Campbell, Derek Wolfe, and Brandon Williams.
All three are veterans and will help develop the young player. Madubuike is in a good situation. He has veteran players to work with and a coach who has been in the system for more than 7 years. He has the potential to grow into a solid defensive lineman for the Ravens and will be in competition for a starting job either this season or the next.
Round 3, Pick 92: Devin Duvernay, WR, Texas
Grade: A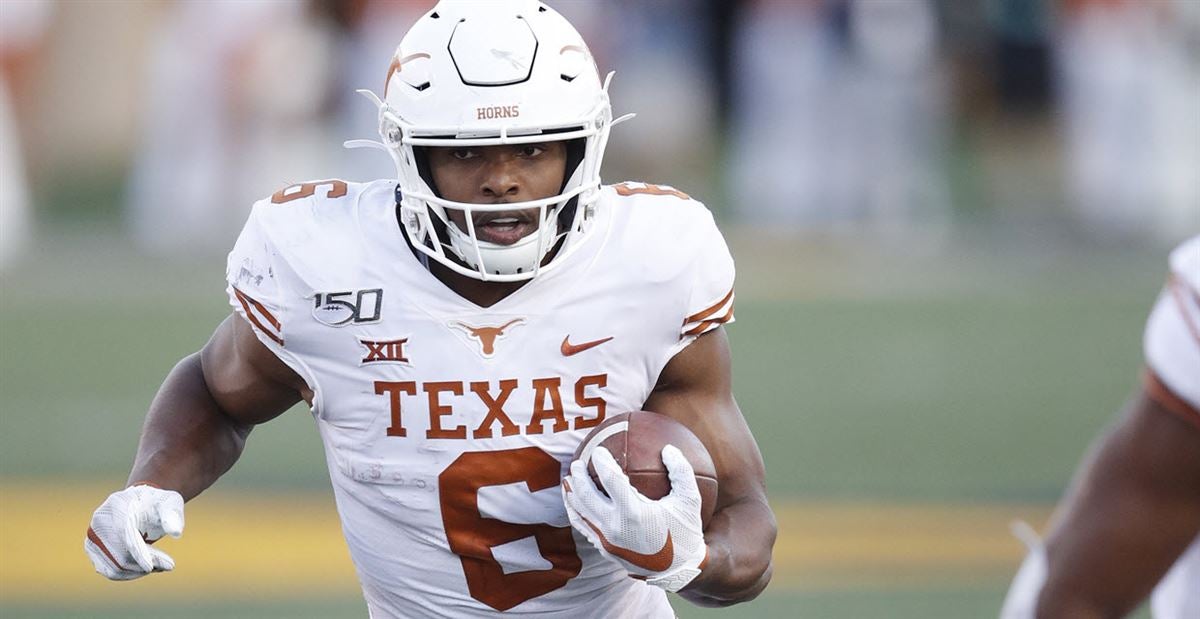 We all know Lamar can do it all, but Duvernay adds lots of value to the Ravens offense. He will be a good piece to add as another weapon in the slot for Jackson to throw to. Since the combine, Duvernay was one of the players the Ravens were looking at, and they got their guy. In college, he had 106 receptions and 1,386 receiving yards, finding the endzone nine times.
What made him stand out to the Ravens was that he caught 12 passes for 154 yards against LSU. Duvernay can develop as a better slot receiver for Jackson to throw to. I give this pick an A because it gives the Baltimore offense more to work with for seasons to come.
Round 3, Pick 98: Malik Harrison, LB, Ohio State
Grade: A-
The Ravens found some solid prospects in the 3rd-round for their team and Malik Harrison is yet another example. Harrison is known for his play-making, which is why he totaled 75 tackles and 4.5 sacks in his senior year. He is a solid run-stopper who will make an impact in the future seasons. The Ravens are looking to build up a defense similar to the Ray Lewis days, and Harrison with Queen is a solid pairing. Those two developed properly could be a scary dual threat.
Round 3, Pick 106: Tyre Phillips, OT, Mississippi State
Grade: B-
Phillips doesn't stand out like the other picks, but he is a big lineman. He's 6-foot-5 and over 330 pounds, so he is a solid lineman. Back in 2018, he was a key player for Mississippi State where he contributed most of his work on field goals and PAT attempts. What kept him on the board so long was his 13 starts out of 26 games played. However, Phillips made the most of his opportunity and emerged as one of the top tackles in the SEC. He is going to make the switch from tackle to guard and will compete for a starting job for Baltimore.
Round 4, Pick 143: Ben Bredeson, G, Michigan
Grade: B
The Ravens here as well added more depth to their offensive line to help protect reigning MVP Lamar Jackson. Bredeson was a 4-year starter for Michigan, starting 46 of 50 games. All 46 starts were at left guard, so the switch to the right side is unlikely. What's unique about Bredeson is that he is a leader with great leadership attributes and qualities because of being a 2-time captain at Michigan. Bredeson will also eventually compete for a starting job in the upcoming seasons.
Round 5, Pick 170: Broderick Washington Jr., DT, Texas Tech
Grade: B+
Washington was the second defensive tackle taken by the Ravens, so it's more added depth to the defensive side of the ball. He is a project player to further develop into a potential starter. During his time, he had 38 starts at Texas Tech and led the team in tackles with 39. He also recorded 2.5 sacks and a fumble recovery. It's another piece for Don Martindale to work with and develop into a potential starter.
Round 6, Pick 201 : James Proche, WR, SMU
Grade: B+
Proche, in my opinion, was a late-round steal for the Ravens. He recorded 111 receptions in his 13 games. He also ranked up high with other top wide receiver prospects, as he was 4th in touchdowns (15) and 13th in yards (1,225 yards). He also ranked 2nd nationally in receptions per game (8.5). Proche is also going to be a project player for Jackson to work with. but with his high ceiling, proper coaching and development, he can become a solid starter for the Ravens.
Round 7, Pick 219: Geno Stone, S, Iowa
Grade: B
Another pick to further add depth to the defense, but this one is to help the secondary. Stone played as a strong safety at Iowa. In 2019, he started all 13 games and recorded some pretty good stats. He made 70 tackles and forced three fumbles, along with an interception and a fumble recovery. I think he is a player who can make an impact and see a lot of playtime in games this upcoming season. He is a very versatile player and Don Martindale is going to have some fun finding good spots to put Stone in with their defensive schemes.