The Chicago Bears aren't exactly known for producing players at running back. Sure, Walter Payton was the face of the Windy City for over a decade and Matt Forte lit up statlines in the early 2010s, but the Bears are more well known historically for their stellar defense. Running back is one of the toughest positions in the NFL, and after the aforementioned Forte left Chi-Town in 2016 to end his career with the Jets, the Bears have struggled to find their workhorse.
When Jordan Howard ran for 1100+ yards in both of his first two seasons, it looked as if the Bears had found their successor to Forte. However, Howard is a power back and wasn't prevalent in the passing game, so when Matt Nagy came along, he forced Howard out after just one year. The Bears picked running back David Montgomery in the third round of the 2019 Draft, their first pick in the draft.
In his rookie season, Montgomery started off as the third-string running back, behind Tarik Cohen and journeyman vet Mike Davis. Davis and Montgomery split carries in the first game, but in Weeks 2-4, it became apparent that Montgomery would be getting a thicker share of the workload going forward. Overall, in his first 6 games, he never topped 70 rushing yards and averaged 3.5 yards per carry or less in all but one game. In Week 7, he had his best game of the season, exploding for 135 yards and a touchdown on the ground.
By the end of the season, Davis wasn't on the Bears roster and Mongtomery was showing signs of becoming the multifaceted back Matt Nagy so desired, but there was one problem. Montgomery excelled at breaking tackles and fighting for extra yards, but he lacked certain explosiveness and failed to produce chunk plays, a common theme for the Bears offense as a whole in 2019. The offensive line in front of Montgomery was by no means in the upper echelon of o-lines, but Montgomery averaged just 3.67 yards per carry for the season. That ranks 39th out of 45 qualified running backs.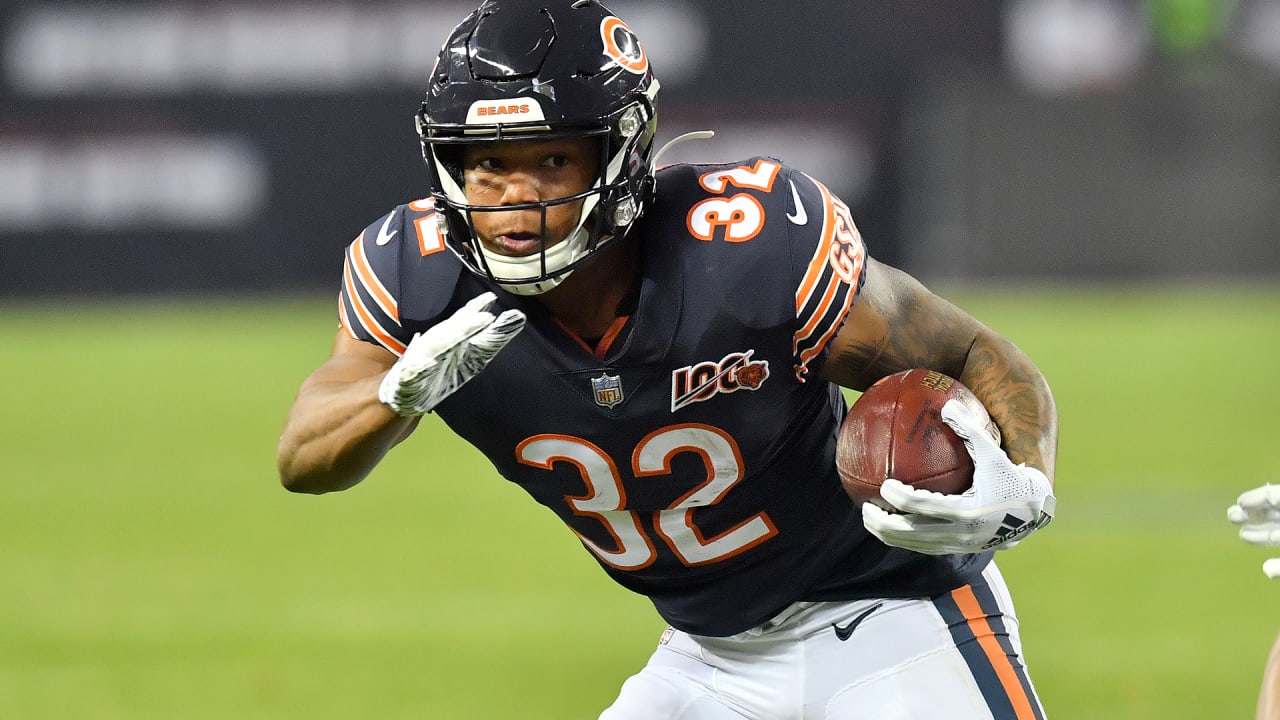 As for Tarik Cohen, he wasn't much better than Montgomery. Cohen is used as a receiver out of the backfield in Nagy's scheme, but he also lines up in the slot on occasion. In 2020, he had 79 receptions and 64 carries. With over 140 total touches on the year, he only racked up 669 scrimmage yards, averaging 3.3 yards on the ground, worse than Montgomery, and ranked 36th out of 37 qualified backs in yards per reception, with 5.8.
If the Bears want to succeed in 2020, they will need another offensive weapon, regardless of who's playing quarterback. Currently, Allen Robinson is the biggest playmaker on offense; he's the only one who consistently produces chunk plays. The Bears should look to add another playmaker at the running back position, especially if Mitchell Trubisky will be under center. Yes, the jury is still out on Montgomery, and Cohen is a somewhat key piece of Nagy's offense, but they both have trouble creating explosive plays for a dormant offense.
Currently, the Bears only hold only two picks in the first four rounds, at 43rd and 50th overall. Undoubtedly one of the picks will be spent to upgrade the offensive line, particularly at guard. They should use the other on a running back to potentize an offense that has somehow managed to leave Bears fans missing Jay Cutler. The running back class for 2020 isn't as deep as in previous years, but there are a few solid potential choices for the Bears.
D'Andre Swift is projected as a late first-round pick/early second-rounder, but the Bears could trade up to grab him. Swift put up 2 seasons of at least a thousand yards at Georgia and is RB1 on most teams' draft boards. His best attributes are his elusiveness and shiftiness. Swift's quick jukes leave defenders on the turf, and while the Bears may have to reach to get him, they certainly won't regret taking him.
Another option, a player who will likely be available in the second round, is FSU RB Cam Akers. Like Swift, Akers also had two seasons of over 1,000 yards, but his style is much different. Akers relies on his power but has elite vision and isn't slower than your average back. He can get involved in the passing game too, and punish defenses as he powerfully strides downhill on screen passes. Yes, Matt Nagy did ship Jordan Howard out of town, who has a similar style to Akers, but Akers is more versatile and would complement the current committee in place.
There are many other explosive running backs in the draft, such as Clyde Edwards-Helaire of LSU, Jonathan Taylor of Wisconsin and JK Dobbins of THE most arrogant university, aka Ohio State. Drafting any of the aforementioned playmakers could add life into the Bears offense, but that choice is not mine to make. Bears fans must once again put whatever faith they have left in the hands of GM Ryan Pace and hope that he hits on at least one of the second-round picks.