Week 1 started off with a bang and ended with what many are saying is the Game of the Year. I'm not gonna say it was, but it was a really good way to get the season started. For us fantasy fanatics though, there were a lot of surprises which likely cost you your matchup. I would love to hear some of the ways you won or lost your matchup, so leave those in the comments and let's see who had the biggest heartbreak or miracle.
As for me, your in house "Fantasy Guru", I went 2-2 in all four of my leagues. It wasn't easy, but its a good start to the season. But enough about me, let's get into Week One's Winners.
Amari Cooper (WR – Cowboys)
What a day for Cowboys WR1. A pair of touchdowns along with over 130 receiving yards was enough for almost 40 fantasy points (PPR leagues). Dallas has an offense styled for high scoring games, so performances like this are going to be a weekly thing. I wouldn't expect 40 points weekly, so I'm going to put the floor at 20 points (probably too high).
Jalen Hurts (QB – Eagles)
Hurts led the Eagles to an opening week win over the Atlanta Falcons with a very fast and impressive start to the season. He threw for over 260 yards in the air, cashing in for three touchdowns as well as over 60 yards on the ground. Did I mention he connected with Devonta Smith and Jalen Reagor (might want to look into these guys if this kind of production keeps up)? I also considered Hurts my ride-or-die this year in one of my leagues and I'm confident this kind of production keeps up.
Kyler Murray (QB – Cardinals)
Another mobile QB makes the Winners list. Murray has a very high ceiling with a lot of weapons to throw to like AJ Brown and DeAndre Hopkins. Oh, the Cardinals also brought on AJ Green to top it all off. Murray connected for four touchdowns, as well as rushing for one. You're very lucky if you have this QB on your roster. Don't expect five total touchdowns every week, but I'm putting the floor at 3.
Ja'Marr Chase (WR – Bengals)
Am I upset for trading away Chase in one of my leagues? Of course I am! Chase totaled five receptions for 101 yards in the Bengals opener versus the Vikings. According to my math, that's a bunch of fantasy points. A touchdown also adds another six. I like to consider Chase a WR1 for Joe Burrow now, so Chase should be in the WR1/WR2 conversation on a weekly basis from now on.
Deebo Samuel (WR – 49ers)
A nine-reception day for 189 yards is more than enough to make the winners list. Samuel was not a household name for fantasy managers last season, so this season debut might have come as a shock to some. Yes, this performance was against the Lions, but this is fantasy and all managers care about is points. Samuel took advantage of a weaker defense and cashed in.
Tyler Lockett (WR – Seahawks)
It took a while for DK Metcalf to get going, but Lockett took advantage of the opportunity early. Despite a four reception game, Lockett hit 100 receiving yards and cashed in for two touchdowns. Will this keep up? My guess is Metcalf will remain Wilson's favorite target, but Lockett also does a fair share of his own as well. For now, he gets win in my book.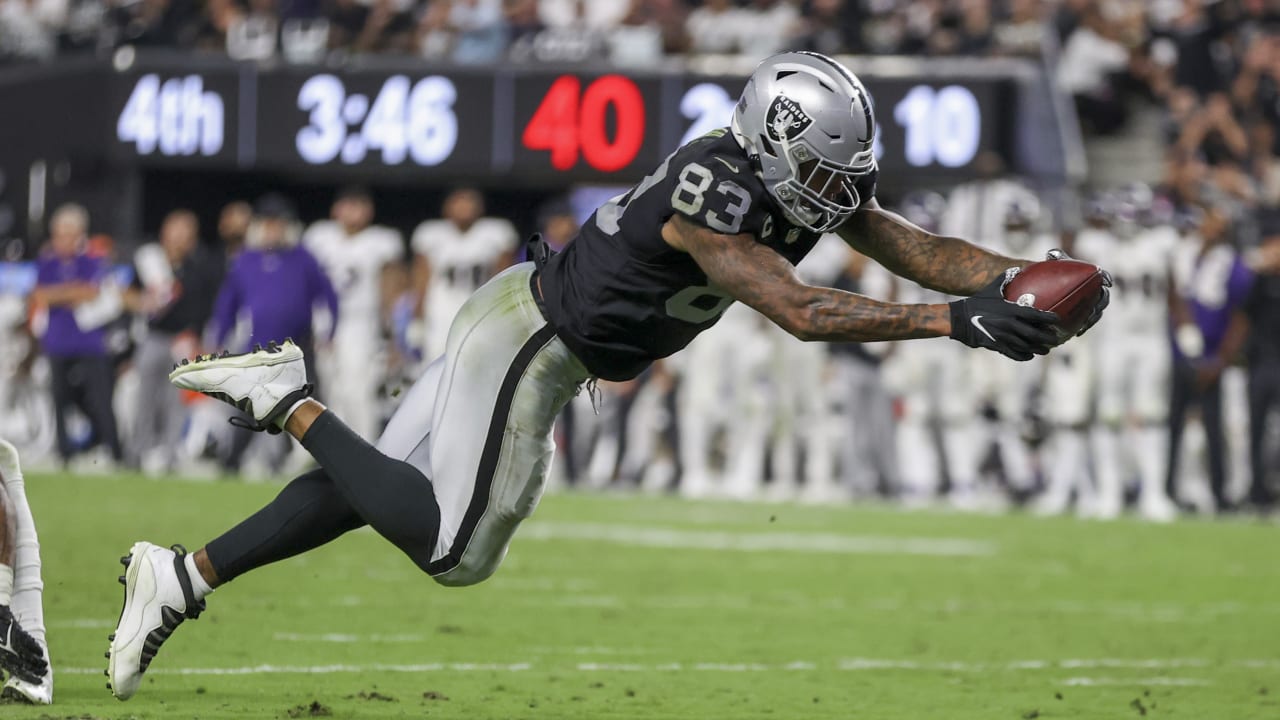 Darren Waller (TE – Raiders)
We're going to refer to Waller as "Waller the Baller" from now on. The Vegas tight end was targeted probably one hundred times in the first half and finished the game with 10 receptions. He's been my tight end for a few years now and has led my team to some big victories (like this week, sorry if you're reading this Nick). Carr loves to target the big guy, especially in the end zone. Endzone + catch = points.
Other Winners
Adam Thielen (WR – Vikings)
Chris Godwin (WR – Bucs)
Christian McCaffrey (RB – Panthers)
Joe Mixon (RB – Bengals)