Being a professional athlete is not easy. To even make it to the big leagues, regardless of the sport, takes a certain amount of dedication and hustle. In the more popular sports, the constant spotlight and pressure can often be too much to handle if you don't have a cool head on your shoulders. Sometimes a lack of judgment or negative attitude can plague a reputation, with many players in today's world finding it hard to stay on a team because of off-field antics. Some players have it worse. One of the biggest fears of any athlete is injury, because one wrong step can lead to inactivity for weeks, months, a year, or worse… retirement. Throughout the years, fans have witnessed players falling off because of their own actions or unfortunate injuries. Yet, with the constant influx of more talent coming into professional leagues, these players are forgotten. It is because of this that I decided to start a new series. In this, I will highlight athletes from various sports who once had promise or were great until they weren't. The first one up to bat? Dorial Green-Beckham.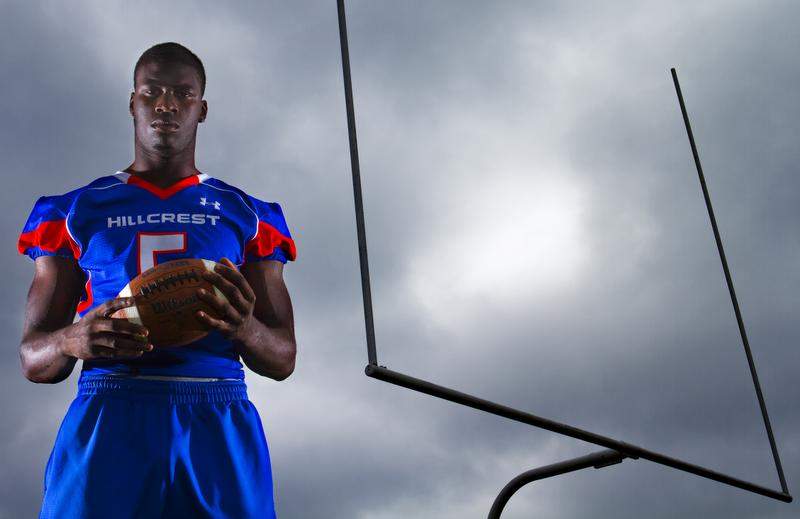 Dorial Green-Beckham was an absolute freak of nature coming out of high school. During his years there, he hauled in 300 receptions for over 6300 receiving yards and 74 receiving TDs. He held a then-record for all-time receiving yards in high school. Dorial's senior stats were on another level; 119 receptions, 2233 receiving yards, 24 TDs, almost 19 yard catch average en route to being named the Sporting News High School Athlete of the Year. Aside from football, he casually was an elite track star, earning the Missouri boys track and field athlete of the year award in 2010. He earned 2 titles in the 100 meter dash as well as in the triple jump His 6 foot 6, 220 pound frame at WR had college teams drooling for him to pick them in 2012. He was a 5-star recruit, and named the number 1 prospect by Rivals meanwhile being ranked top 3 by other sites. Naturally, he had the top schools itching for his talents. Bama, Arkansas, Missouri, Texas, and Oklahoma all topped his list of potential schools. In the end, he opted to stay in Missouri stating, "just to stay home and have all those guys [family, friends] come out and see me [was big]". A 5 star talent staying home to play in front of his loved ones, it seemed everything was lining up for Green-Beckham. Yet, college life was where things began to take a turn.

Coming in as the hottest talent surely put some pressure on him entering his first year at Mizzou. When the lights are constantly on you, any little bad step can really pin the world against you, especially with a status as big as Green-Beckham. His first 5 games with Missouri were a bit shaky for the new "X" receiver on campus. In his first 5 games, he registered just 5 catches to go with 125 yards and a TD. If that was disappointing for such a highly recruited player, it's what would ensue after these games that served as the first red flag. He was arrested and suspended for drug possession charges and forced to miss two games, his first suspension and legal trouble while attending Missouri. It wouldn't be his last. After serving his suspension and avoiding jail time, Green-Beckham would return for the second half of the season. His first two games back saw him haul in 13 catches for 100 yards, an encouraging sign for someone who underwent all that media attention. He would finish off his freshman season well, earning himself an honorable mention for the All-Freshman team after tallying 28 receptions for 395 yards and 5 TDs.
His sophomore season was a lot better in comparison. He finished a strong season with 59 receptions, 883 yards (15 yards per catch average), and 12 receiving TDs. In a tough SEC Championship loss to Auburn, Green-Beckham had 6 catches for 144 yards and 2 TDs. It was the first glimpse of greatness that Green-Beckham had shown on a big stage in college, and it had a lot of people excited. He was able to rebound his clouded freshman year with a consistent and strong sophomore season, and all signs looked to be going in the right direction for the then-20 year old. Then, things turned south FAST, again. Green-Beckham would have his second arrest on drug related charges just 8 days after a Cotton Bowl victory, a traffic stop that led to the discovery of marijuana, pinning him and two other people in jail. He was shortly released thereafter, but the charge would go into the jail record as a felony. It was his second charge in 15 months. Things would go silent for Green-Beckham for a bit until April of 2014, when he was under investigation for breaking into a home and assaulting a woman. The police report reads that Green-Beckham was looking for his then-girlfriend, went to the women's home and pushed open the door with such force that it made a hole in the wall. After this, he allegedly unlawfully entered the home, and pushed another woman with both hands, causing her to fall down at least four stair steps. His girlfriend at the time was reportedly uncooperative with police and said she was in the bathroom during the incident. Shortly after the incident when the police were applying for a warrant, the women went to the police department to call off the pressed charges. They were reportedly afraid of public and media backlash as Green-Beckham was a local star and was soon headed to the draft. Texts from Green-Beckham's girlfriend also revealed her being grabbed by the neck during the ordeal, but she sympathizes with him because football is "all he has going for him". See below for the rest of the text that was received.


Dorial was promptly dismissed from Missouri for his legal troubles on April 11th, 2014. His hometown hero status was as weak as it had ever been, and Dorial seemed further and further from the NFL dream. Thinking quickly on his feet, he would enter the transfer portal. He would elect to go to Oklahoma, and per NCAA rules, had to sit out for the year. He tried his best to post a waiver submission to allow him to play but it would be denied. For the entire 2015 season, he went from WR1 on gameday just a year prior, to playing on the scout team all season. Instead of actually playing for Oklahoma the year after, he opted for the 2015 NFL Draft.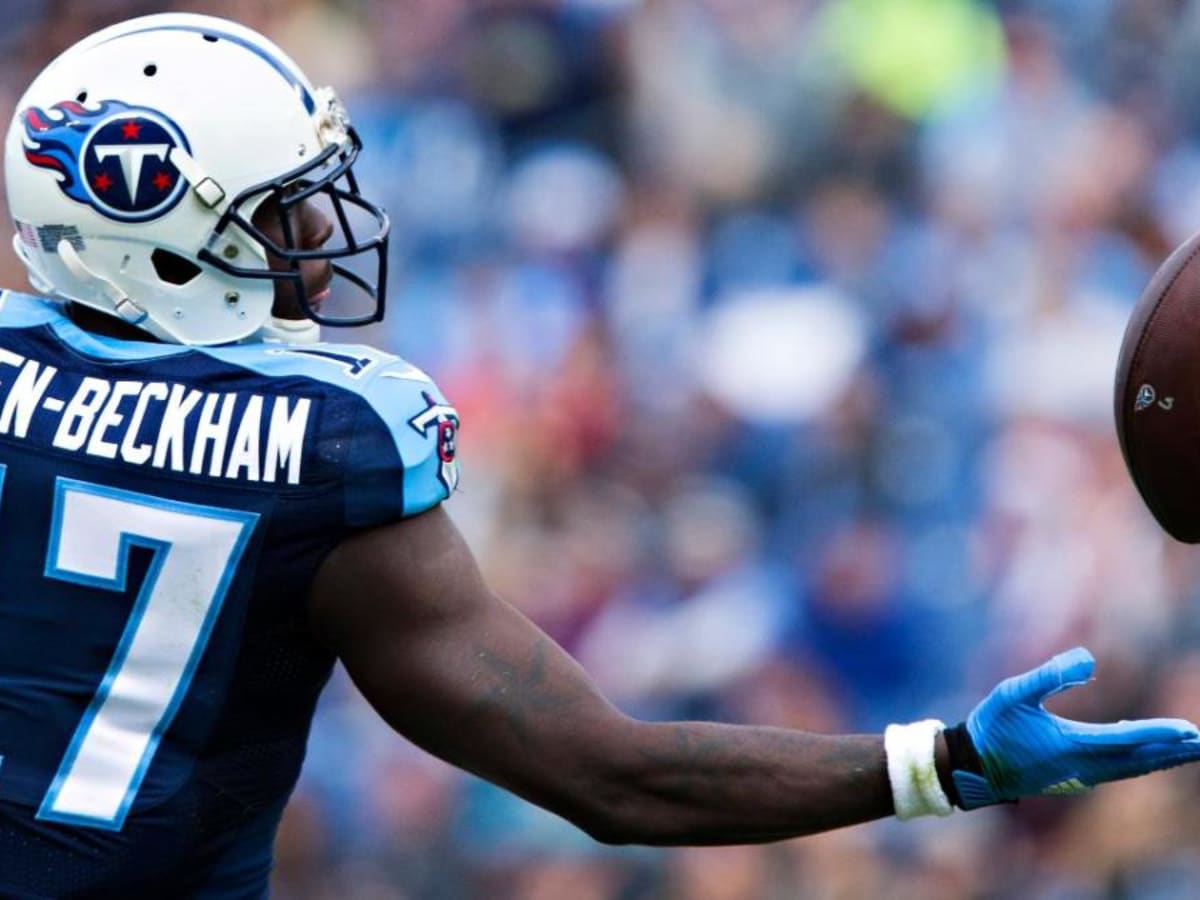 In 2015, Green-Beckham was selected in the second round of the NFL Draft by the Tennessee Titans. He became the third-ever Titans player with a TD reception on his first two career catches. His best game was a week 13 match against the Jags, where he would go on to catch 5 passes for a career high 119 yards and a TD. He finished his rookie season with 549 receiving yards and 4 TDs on 32 receptions, a 17 yard average per catch. Following his decent first year, he was traded to the Eagles in August of 2016. A swap for offensive lineman Dennis Kelly would spell the end of Green-Beckham's stint in Tennessee and was immediately met with criticism. As the saying goes, however, perhaps a change of scenery was what he needed to really prosper in the league and finally put his past behind him. With Philly, he played 15 games and tallied over 390 receiving yards and 2 TDs. All looked to finally be going decent for Green-Beckham. Unfortunately, his lack of judgment would come back to bite him in 2017.
Before the beginning of the 2017 season, he would be waived by the Eagles and wouldn't be picked up by anyone else. In December of that same year, he was arrested for a DWI in Missouri. He pleaded guilty to his charge and was sentenced to 2 years of probation. The very next year would be worse. Almost a year later in December of 2018, Green-Beckham would again be arrested in Missouri, this time for possession of a controlled substance and also for resisting arrest. Cops surrounded his home ready to execute a search warrant when Green-Beckham tried to flee out of a window. A video obtained by TMZ Sports shows the chaos that occurred during the arrest. They found a pound of weed and vials of THC oils inside of a backpack belonging to him. On top of that, they found 7 more pounds of weed inside the home during their search. Things went quiet for a while as he was serving his sentence, but in 2021 his name came out in headlines again. In August of this past year, Green-Beckham was arrested on 4 counts of assault, property charges, and resisting arrest. The troubles didn't stop there. Fast forward to November of 2021, Dorial was sentenced to 180 days in the Greene County jail for violation of probation stemming from his 2018 incident.

There is no doubt that Dorial Green-Beckham was a special talent. He very well could have been one of the most dominant receivers in the league with his skill set and his freakish body build. Unfortunately, his own lack of judgment and his terrible lack of accountability led to his downfall. He had his chance to rebound back from his first incident, needing only a cool head to make his dreams come true. Instead, he couldn't help himself and found the hole around him getting deeper and deeper. He had his shot in the NFL and even had a change of scenery to adapt to. In the end, his errors would accumulate until they eventually consumed him. The world will never know what kind of player Green-Beckham would have become. All we have is a story of what could've been.