Hopefully, you got the PS5 or Xbox Series X or whatever you asked for. Santa was good to all the NFL fans around the world this year, delivering gifts of joy to all. But, as a fan of your favorite team, was it what you were asking for? Here I list all the gifts Santa left for all you fans. *Some of these gifts might have been delivered earlier in the year*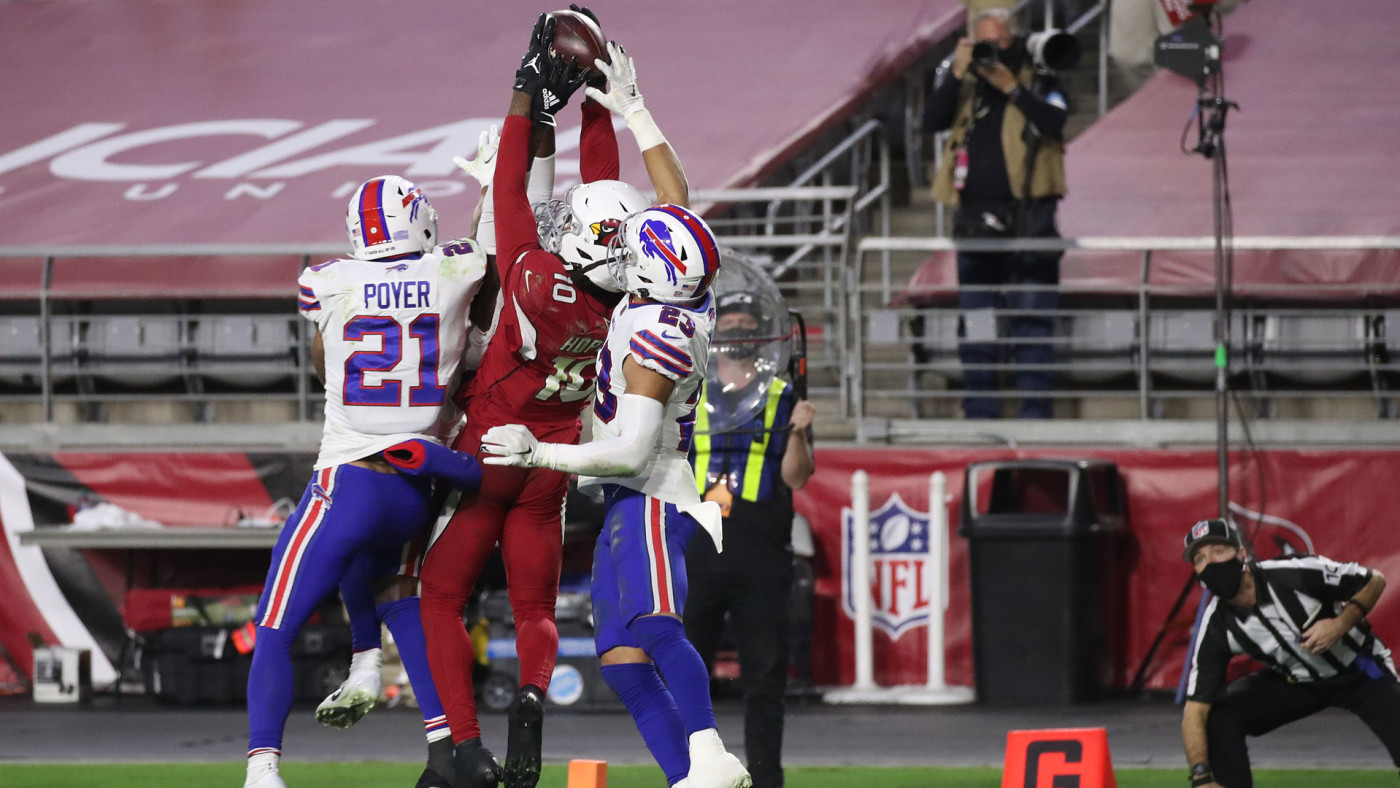 Arizona Cardinals – DeAndre Hopkins
Jolly Ol' Saint Bill dropped off his star wide receiver for a plate of cookies and milk for the Cardinals. I still think Santa Bill had too much eggnog…
Atlanta Falcons – Any Toy That Isn't A Choking Hazard
To be honest, I don't know what toy isn't a choking hazard. Let's just assume Santa left a cup or a new phone.
Baltimore Ravens – Lamar's Speed
He's fast.
Buffalo Bills – AFC East Title
What was on Bill fans' wishlists was finally given: an AFC East title! Certainly, it's a Christmas Bills fans won't forget.
Carolina Panthers – Matt Rhule
Don't worry Panthers, your time will come.
Chicago Bears – A Quarterback
I'm joking, but they really do need a quarterback.
Cincinnati Bengals – Joe Burrow
Ask for an offensive lineman next year to keep Burrow standing next year, please.
Cleveland Browns – A Winning Season
Next Up: A Playoff Berth.
Dallas Cowboys – Slim Hopes for A Division Title?
Another horrible Christmas for Dallas Cowboy fans… makes my inner-Scrooge happy.
Denver Broncos – Their Future
I'm high on the Broncos, but Santa couldn't give them a Christmas miracle this year.
Detroit Lions – No More Matt Patricia
Next on Detroit's to-do list: fix everything else.
Green Bay Packers – Aaron Rodgers
Everyone loves Rodgers when he's in MVP form.
Houston Texans – No More Bill O'Brien
Now it's time to wish for the dumpster fire to be put out.
Indianapolis Colts – Another Old QB
But seriously, please tell me they're thinking of a QB for the future.
Jacksonville Jaguars – A Jets Win
If things stand, then the Jaguars will get Trevor Lawrence. At least one team knows the art of tanking and how to do it properly…
Kansas City Chiefs – Patrick Mahomes
It's the gift that keeps on giving.
Las Vegas Raiders – A New Stadium
Fans are going to love the new stadium once they are allowed back in.
Los Angeles Chargers – A gift that is FULLY wrapped
If only they played the full game and stuck around for the full 60 minutes…
Los Angeles Rams – A New Stadium… As Well
Again, fans are going to love it.
Miami Dolphins – TUA TIME!
Tua + Brain Flores? Come on.
Minnesota Vikings – Justin Jefferson
Playmaker. Solid Wide Receiver. What more could you ask for?
New England Patriots – Coal
The Patriots had their run of glory. But, now what?
New Orleans Saints – Drew Brees?
Hopefully, his lungs and ribs and his old body hold up for maybe another season or two?
New York Giants – A Legitimate Head Coach
Giants fans are happy about Joe Judge, but a coach doesn't play. Fix the team.
New York Jets – More Suffering
A team that doesn't lose when they win? They blew it.
Philadelphia Eagles – Jalen Hurts
He revived the offense. Time to put their old toy, Carson Wentz, in the attic.
Pittsburgh Steelers – Juju Stopping His Pregame Dances
Focus on the game now.
San Francisco 49ers – Next Year
2020 wasn't good for any of us, but there's always next year Niners!
Seattle Seahawks – A CPR Device
Another year of close games and heart attacks for the Seattle fans. It hasn't been pretty (losing to backup Colt McCoy and the Giants), but they made the playoffs! I still can't buy into them…
Tampa Bay Buccaneers – Tom Brady
A winning season? Bucs fans can't be any happier.
Tennessee Titans – Derrick Henry
This is like getting the PS5, but with a car engine and other super-powered parts running it.
Washington Football Team – A Name?
I mean…the Football Team? Next year ask Santa for a real team name.