The NBA is home to some of the best athletes on the planet. It's one of those universally known leagues where fans from across the world get to experience basketball at its highest level. With so many eyes drawn to the games and players that make the NBA exciting, it comes to no surprise to see some players fall short of expectations once they make it to the league. History has shown big name players out of college, as well as some promising talent overseas, go from stars to nobodies. Guys like Jahlil Okafor, Anthony Bennett, and even players like Nick Stauskas to name a few. These are just some of the names that are amongst the top of NBA busts in recent history.
Sometimes, people tend to place the "bust" tag on players too early. We all remember the Markelle Fultz and Lonzo Ball hate after their first couple seasons, and up to now they've done well to elevate their game despite some setbacks. Perhaps the saddest thing to happen in any sport is a career cut short by injury. It's one thing to be a bust in a sport because you couldn't translate your game, but it's another when you had such a bright future ripped because your body couldn't handle you. In this installment of The Forgottens, I want to focus on the legend that could have been… Brandon Roy.
Early Years
Coming out of high school Brandon Roy was a 4 star prospect. He was eligible for early entry to the NBA straight out of high school, but opted to skip and attend college. This, however, proved to be a bit troubling as Roy had difficulty with his reading comprehension. Because of this, he had some trouble when it came to the SAT, and after 4 attempts he finally passed it. It was just one of the many things that indicated Roy had one hell of a work ethic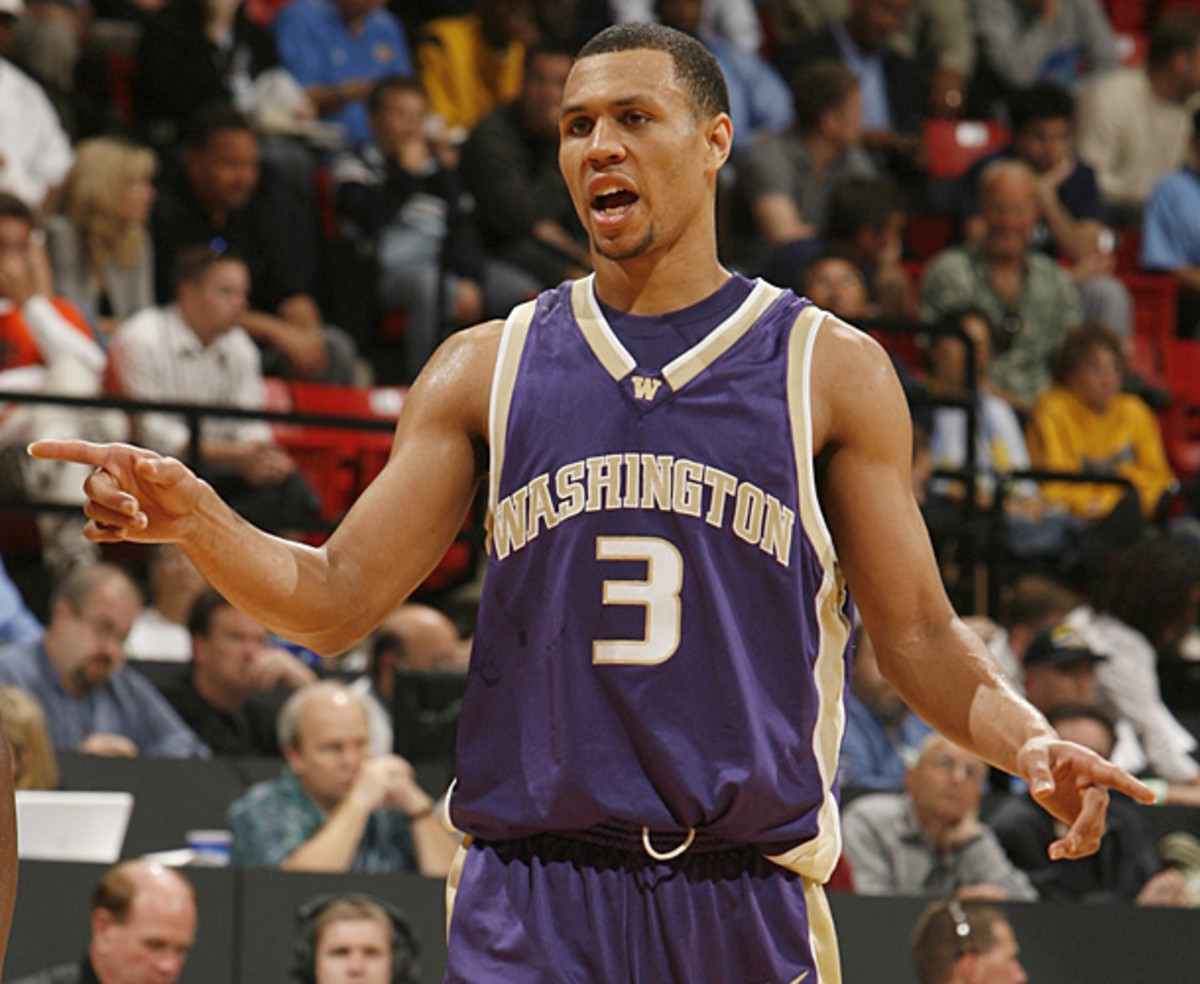 Roy began college ball at the University of Washington. His freshman season was rather forgettable. He played 13 games total while only starting 2, averaging just over 17 minutes a game. He posted around 6 points and assists that season, not showing the flash of talent he had in high school. His next two years were a lot more productive. His sophomore season saw him play and start 31 games shooting 48% from the field while averaging just a tad under 13 points a game. He finished the season averaging a steal, 5 boards, and 3 assists to go with his 12.9 PPG. As a junior, he played 26 games while only starting 5. Despite less play time, his stats were eerily similar to the year prior as he averaged 12.8 points a game, 5 boards, and 2 assists.
Believe The Hype
Roy could have opted into the NBA draft, trusting that scouts saw the potential in him. When fellow teammate Nate Robinson chose the draft, with HS player and UW signee Martell Webster choosing the NBA over college, Roy found himself with a choice to make. Enter the draft or opt in for his final collegiate year with an improved role at Washington. He chose the latter… a choice that would prove beneficial to him.
His senior year was a monster season. He saw career highs in PPG (20), steals (1.4), rebounds (5.6), as well as 3 point shooting (40%) and free throw shooting (81%). His game didn't go unnoticed either. He would win Pac-10 player of the year, Pac-10 All First-Team, along with earning All-American honors. He was also named a finalist for a handful of awards like the Wooden and Naismith award. His jersey would later be retired by the University of Washington, forever cementing his legacy and hard work during his collegiate career. 
Making it to the NBA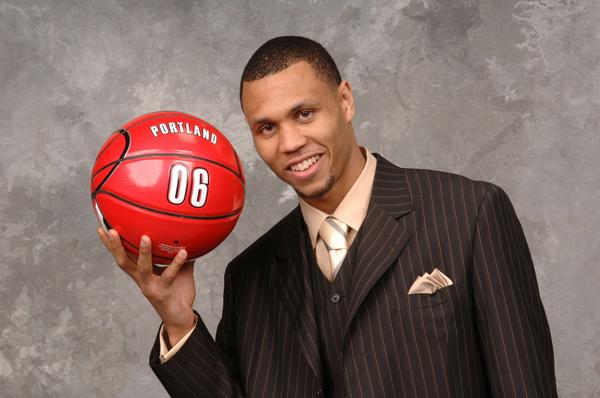 After his senior season, he would enter the NBA draft. He had a workout with the Portland Trail Blazers but would be drafted 6th overall by the Timberwolves, who immediately traded his rights to Portland. He was, at the time, the second highest drafted player out of Washington since 1952. His rookie season was a statement to the league.
Roy averaged 16.8 points a game with 4 boards and 4 assists en route to being named Rookie of the Year, where he earned 127 of 128 votes possible, also being named to the All-Rookie first team. After such a strong season, it didn't come to a surprise that people believed he would be destined for greatness. He was easily one of the brightest young talents in the league. Unfortunately, his body couldn't keep up. Although Roy won ROTY with flying colors, he only played 57 games due to an impingement in his knee. It would be the first injury from a slew that would plague him in the following years. 
The following season was the first time Roy was selected as an All-Star. His averages on the season were 19 points a game, a steal, 4.7 rebounds, and just under 6 assists a game. Without question, Brandon Roy elevated a strong rookie season with an even better sophomore one. However, although Roy got the nod to be in the All Star game, he wasn't healthy to play in it. Just one game before the All-Star one, Roy injured his ankle. Against his best interest he played through the pain, showing a real testament to his character but an absolute horrible decision for his longevity.
The Beginning Of The End
That choice would linger as he missed some games and played the rest of the season on a bad ankle. During the preseason of 09, in just his 3rd season in the league, Roy would undergo surgery in his left knee to remove cartilage. The rehab would leave him out of play for several weeks. Eventually, he came back and had another strong season. His 22 points a game on 48% shooting would grant him yet another All-Star selection, ending 9th in MVP voting that year. 
After a solid rebound year, NBA fans thought Brandon Roy was here to stay. He signed an extension in 2010 to keep him a Blazer until 2014. Just when things were starting to look up, more bad news. This time it was a slight meniscus tear in his right knee just before the playoffs arrived. Despite this, he would get surgery and return just 8 days later to help his team in game 4 of their series against the Suns. He ended the 09-10 season with 21, 4 and 4. This season would be the last time he ever played basketball at such a high level. He overcame so much so early in his career, but by year 4, his knees were already deteriorating.
It Comes Crashing Down
The 2010-11 season saw Roy play in just 47 games, starting 23 of them, with career lows across the board. In January of 2011, Roy underwent yet another knee surgery. At this point, his knees were basically rubbing bone on bone and it felt like the end of his career was imminent. By 2012, after speaking to doctors about the issues he was facing on his knees, it was determined that his career was over.
They were the haunting words no athlete ever wants to hear. He had the choice to play through pain, not practice at all, and come off the bench.. Or accept the fact that his knees were done. He retired in 2012 in what was the NBAs lockout season. His last ditch resort was a 2013 return. He was on the team that originally drafted him, Minnesota, and had a year off to get healthy. Sadly, his return lasted all but 5 games as he was forced to have yet another season-ending knee surgery. 
The Bottom Line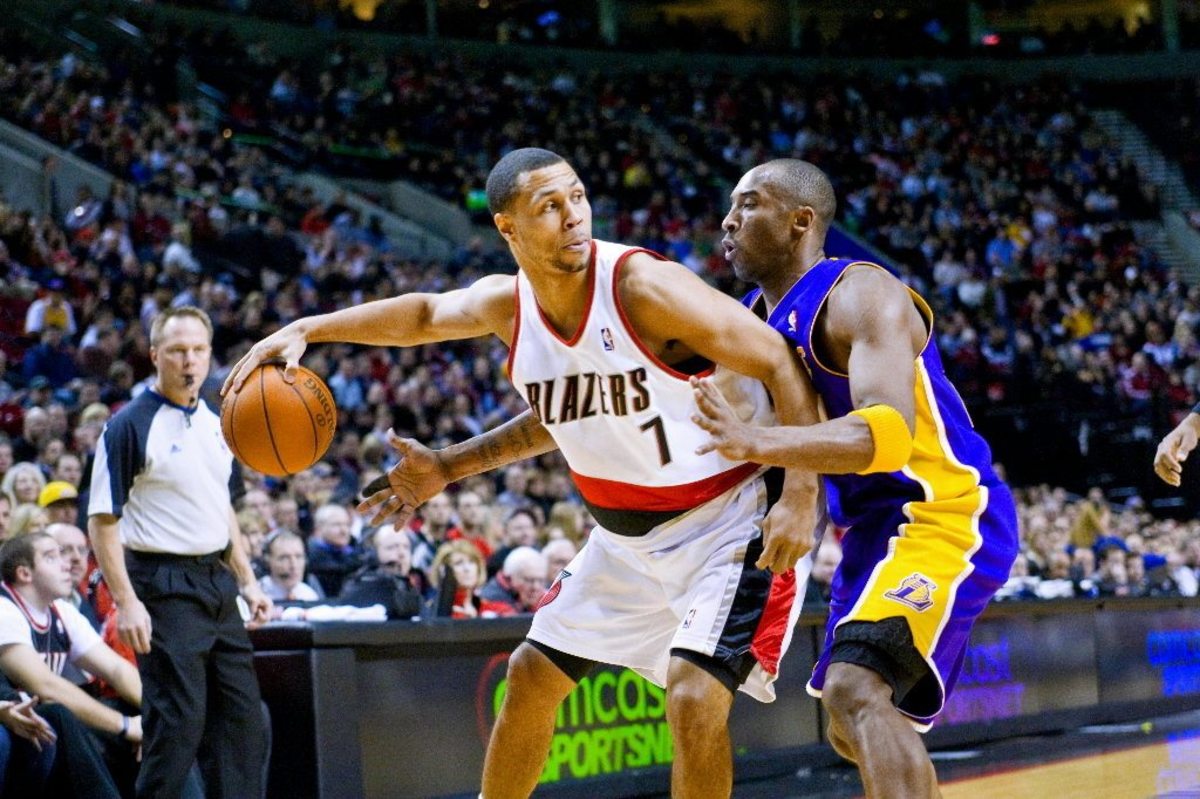 In the end, Brandon Roy suffered the worst possible nightmare any athlete can have. His heart and soul were devoted to basketball, and the skill and talent was there, but sadly his body just couldn't keep up. There is no doubt he was special. In his short career he was ROTY, named All-Rookie first team, a 3-time All Star, as well as being named to All-NBA honors in 09 (2nd team) and '10 (3rd team). He was highly respected by his opponents. The late great Kobe once stated, "He's the most difficult player to guard, 365 Days a year, 7 days a week. Roy has no weakness in his game". In the world of "what ifs", Brandon Roy is definitely amongst the top.
Some players never lived up to standards after injury, yet still had the chance to play. Brandon Roy played through injury and pain, but it was all too much. His story is one that you just hate to read about. A guy destined for greatness that even his own body wasn't prepared for. The chips were always stacked against him yet he still fought through. All that remains are the 4 good years he gave NBA fans. 4 years from a career that never really had the chance to blossom. When it comes to the game of basketball, we just will never know how great Brandon Roy could've been.
To read about another of sports' forgotten legends: Click Here.